Nothing  like having a really good omelette in the morning, I mean the type of omelette that has all the good stuff in it, like chopped onion, peppers, chives, fresh tomato, mushrooms, and… well, it really can have a large variety of ingredients, right?   There are no exact rules as to what goes into an omelette and what doesn't go in it.  For this reason, you can get really creative when it comes to making this morning starter.  One thing is certain, most people like their omelette  with lots of cheese.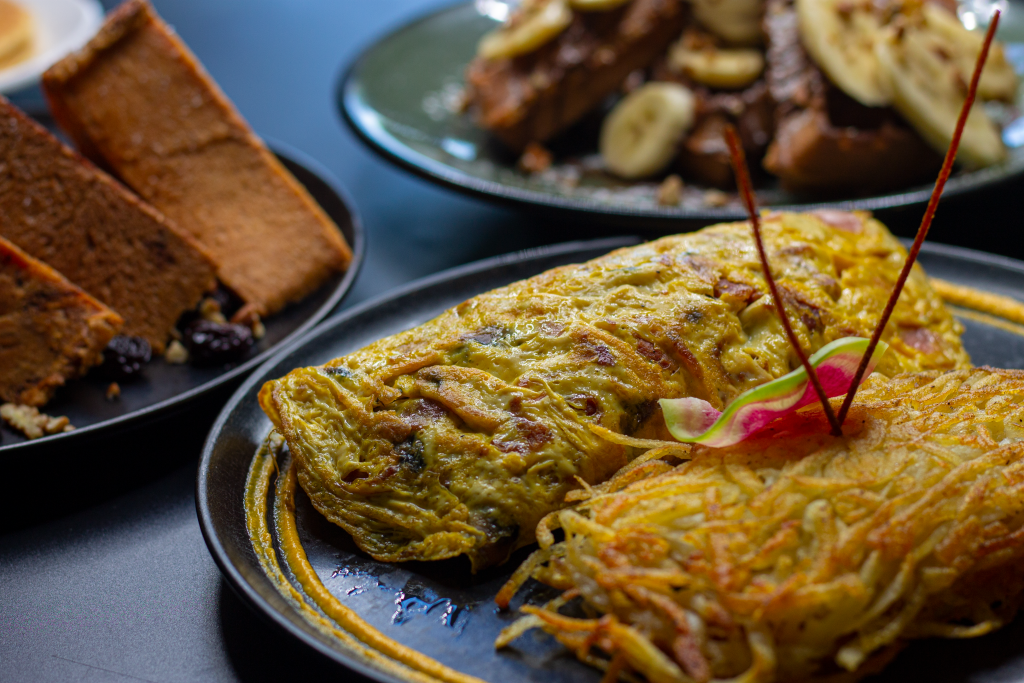 Since the word "omelette" comes from the French language, most people seem to think that this morning meal is a French invention.  But according to historians, a few versions of the omelette can be traced back to ancient Persia.  When you think about the simplicity of this dish, it is not hard to imagine how it could have easily become a regular meal somewhere else (and a long time ago)  Scrambled eggs with vegetables, some cheese, and the necessary salt…  
In Europe, the word omelette was first used in the XVII century in a book titled Cuisine Bourgeoisie. But as mentioned before, there were other versions of the omelette that came before in other parts of the world.   
At Fredy's Tucan in Puerto Vallarta we create the most exceptional omelettes, customized for every guest with their favorite ingredients.  And let us remind you that this "morning starter" can be included in our latest promotion when you order online, either through the app or website: GET A $100 Pesos DISCOUNT ON YOUR PURCHASE OF $250!!! THAT'S RIGHT, A 40% DISCOUNT JUST FOR USING OUR APP TO ORDER THE GOOD FOOD YOU LIKE… WHAT ARE YOU HAVING TODAY?