Events Room
Is an event or business meeting coming up? Now you can celebrate at Fredy's Tucan de Fluvial Vallarta
View packages
Packages from
$500 MXN
PER PERSON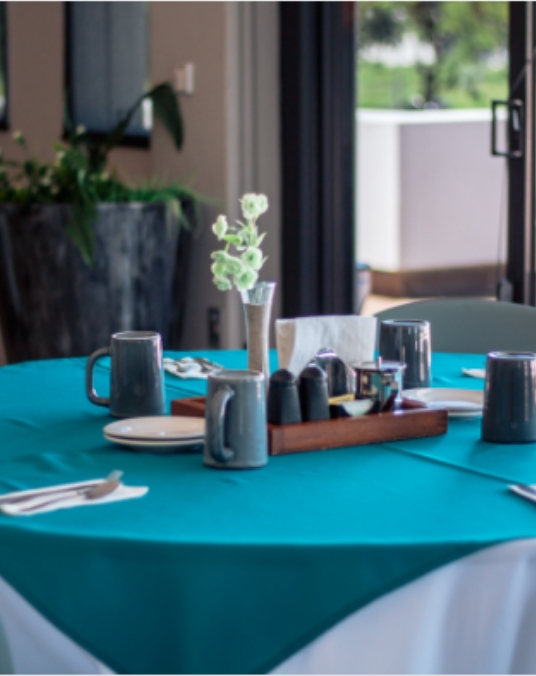 The best place. River Branch
AS ALWAYS, IT WILL BE A GREAT PLEASURE TO SERVE YOU.
We have a spacious meeting room with an outdoor terrace, comfortable chairs, decorated tables, air conditioning, regulated lighting, modern bathrooms and everything you need to make your event run smoothly. It is located on the second floor of our restaurant in Fluvial.
Our fully equipped room has a capacity for up to 70 guests, but if the terrace is adapted we can accommodate up to 120 or 130 guests. We can also provide coffee breaks, full meals and our excellent team of waiters so you don't have to worry about a thing.
*Prices may vary according to the services offered and the number of guests, but they are relatively affordable and according to the service provided.
GUARANTEED QUALITY
Remember that the quality of your party or event begins with the place where it is celebrated. Pamper your family and guests in this spacious place with views of the mountain ranges and pleasant terraces.
CREATIVITY
Celebrate that special date in style and dazzle your guests in a great evening. Whether it is a wedding, XV years, a baptism, a graduation, a gathering, an inn, a reunion or any other important event for you and yours. We create the theme and the arrangements of the room according to the event that is taking place... Just make a reservation and let us surprise you with our creativity.
EXCELLENT LOCATION
Our accessible location is just 10 minutes from the airport and the hotel zone. Fluvial is a residential area near the main businesses of Puerto Vallarta, a safe place where vehicles can be parked.
Upper Floor Area
According to your number of guests, we offer you the ideal upstairs area for you, with a spectacular panoramic view, so that you can enjoy an exquisite breakfast, which we offer the following options.
*These are breakfast packages if you require a dinner package we adapt to your needs, please Quote
Eggs to choose
(fried, scrambled, rancheros or scrambled Mexican).
Chilaquiles and bean garnish
Bottomless American Coffee
Eggs
(Fried, Mexican scrambled, scrambled with ham, scrambled with bacon, or Huevos Rancheros).
A juice
(Orange or grapefruit).
Chilaquiles and bean garnish
Bottomless American Coffee
Red or green chilaquiles with chicken
A juice
(Orange or grapefruit).
Bottomless American Coffee
A juice
(Orange or grapefruit).
Chilaquiles and bean garnish
Bottomless American Coffee
Terms & Conditions
Book in advance
To reserve the date, you must pay 50% in advance, which will be discounted at the time of settling your account. Your payment: It must be in card or cash and based on the number of dishes contracted. In case more people arrive, we have extra and/or equivalent dishes to cover them.
Note: dishes or drinks outside of what is offered will open a new account and will be charged at the end of the event. Room rental has a Fee of $1000.00 The prices have a 15% tip included for the Service. In the same way, when reserving the room, the total number of dishes contracted will be charged and there will be no refund of the difference, for which we request the exact reservation number with precision so as not to have any inconvenience.
Open from 08:00 hrs. to 15:00 Hrs.
‍
Avenida los Tules #250, Fraccionamiento Fluvial Vallarta, Puerto Vallarta Jalisco.