Good news for breakfast lovers! At Fredy's Tucán, we have found the perfect way to start your day with a smile on your face and a happy stomach. Our restaurant has been working hard to bring our customers the best breakfast options, and now you can enjoy the best dishes in our cozy and cheerful environment.
But first, let's talk about the origin of breakfast. Breakfast is a tradition that dates back thousands of years, when our ancestors realized the importance of starting the day with a good meal. Not only did it provide them with energy, but it also allowed them to socialize and strengthen family ties, humans have understood the importance of starting the day with a nutritious meal.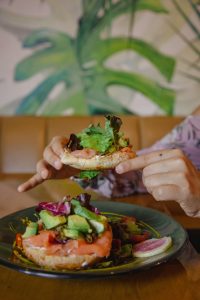 But don't worry, you don't need to be a history expert to enjoy your favorite breakfast at Fredy's Tucán. On our menu, you will find a wide variety of options, from classic waffles and scrambled eggs to exquisite breakfast options with international influences.
Do you like the Mexican touch? Try our delicious sopa de tortilla stuffed with cheese or fish tacos. Do you prefer more traditional flavors? Our chilaquiles and puntas de res are a safe choice that will leave you satisfied. But the breakfast experience at Fredy's Tucán does not end here. In addition to the delicious food, our atmosphere is warm and welcoming. Our friendly and attentive staff will be delighted to welcome you and make sure you have an unforgettable experience. And for those who are always on the go, we also offer takeout options! So don't wait any longer, come and enjoy the best breakfast at Fredy's Tucán.
Whether you're looking to start your day healthy or just want to treat yourself, we're here to satisfy your morning cravings. Come visit us and discover why we are the perfect place to start the day with a smile. We are waiting for you with open arms and a plate full of deliciousness!